aluminum roller conveyor for moving 42mm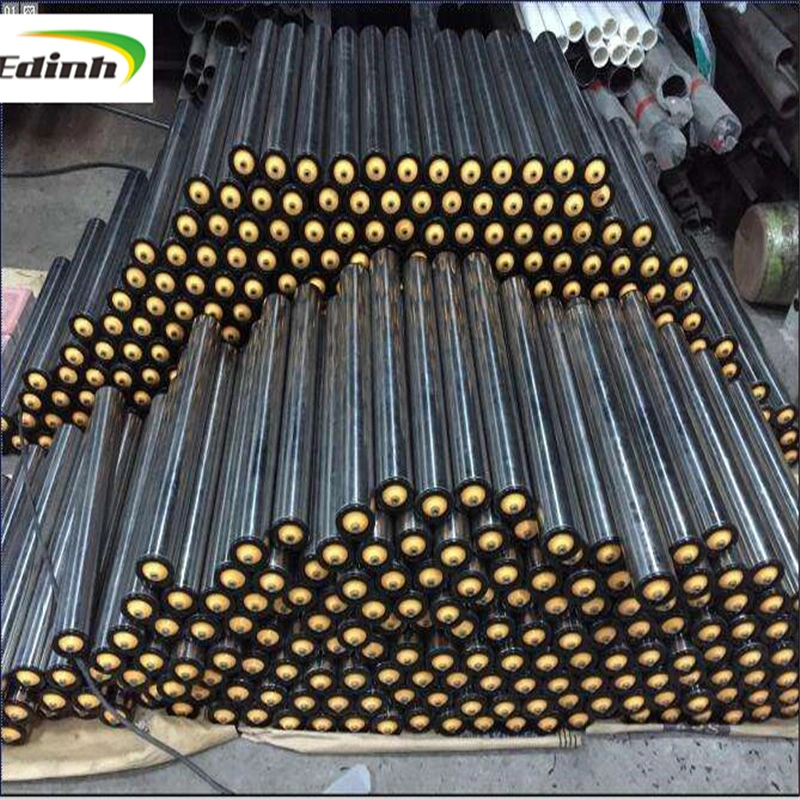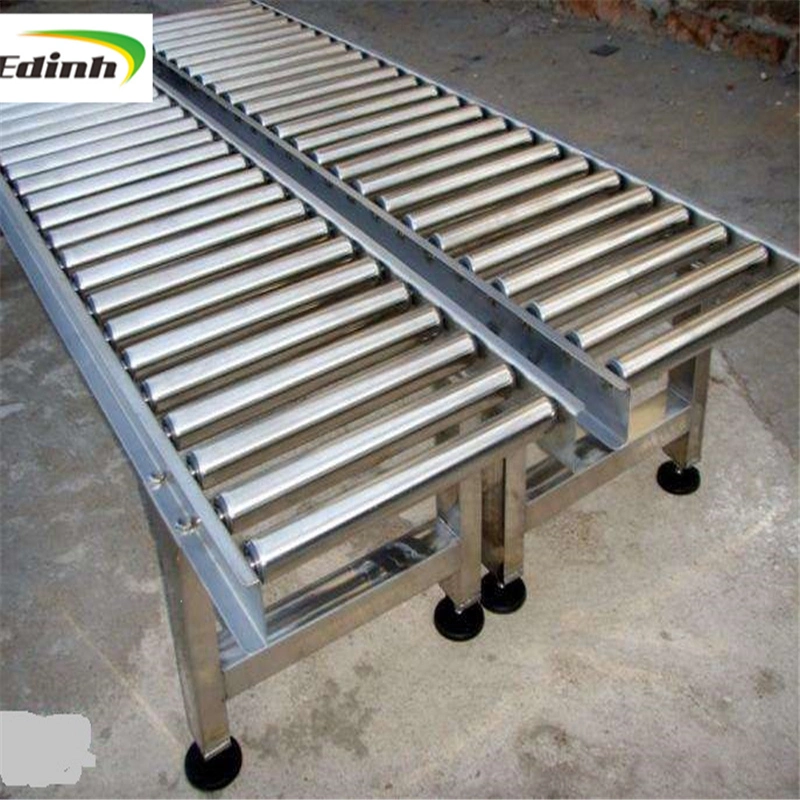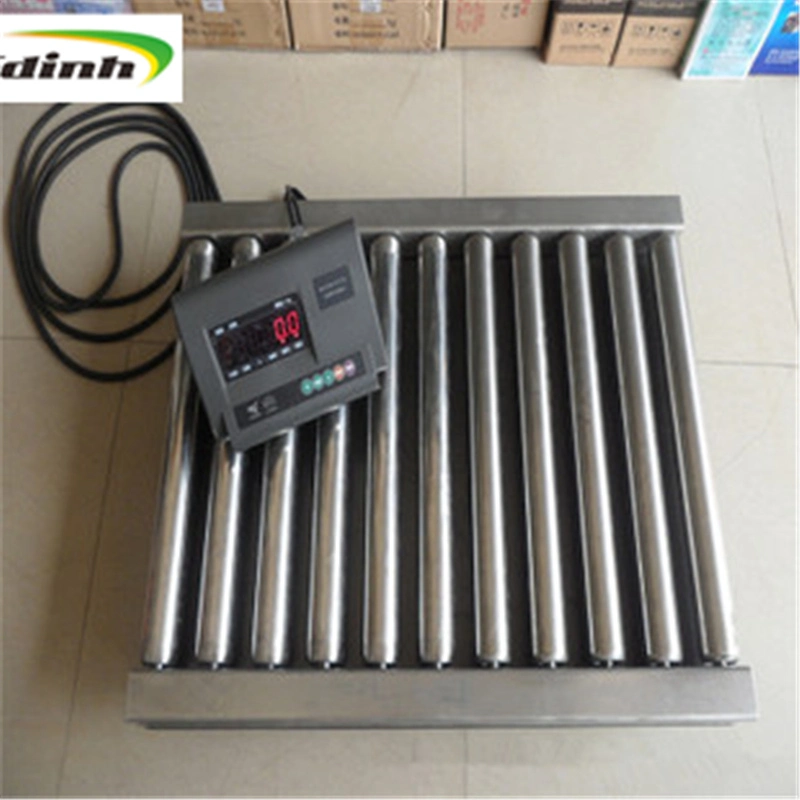 Description of roller conveyor line
It is suitable for conveying all kinds of boxes, bags, pallets, etc., bulk materials, small items or irregular items need to be transported on pallets or in turnover boxes. It can transport a single piece of material with a large weight or withstand a large impact load.

Structure: According to the driving mode, it can be divided into power roller line and unpowered roller line. According to the layout form, it can be divided into horizontal conveyor roller line, inclined conveyor roller line and turning roller line. It can also be specially designed according to customer requirements to meet the requirements of various customers. The inner width of the standard gauge roller line is 200, 300, 400, 500, 1200mm, etc. Other special specifications can also be adopted according to customer requirements. The standard turning radius of the turning drum line is 600, 900, 1200mm, etc. Other special specifications can also be adopted according to customer requirements. The diameters of the straight rollers are 38, 50, 60, 76, 89mm and so on.

Equipment characteristics
It is easy to connect and transition between roller conveyors. Multiple roller lines and other conveying equipment or special machines can be used to form a complex logistics conveying system to fulfill various technological needs. The accumulation roller can be used to realize the accumulation and transportation of materials. The roller conveyor has a simple structure, high reliability and easy maintenance.

Roller conveyors are suitable for conveying items with a flat bottom, and are mainly composed of driving rollers, frames, brackets, and driving parts. It has the characteristics of large conveying capacity, fast speed, and brisk operation, which can realize multi-variety co-line shunt conveying.

Structural form: From the driving form, it is divided into power, unpowered, electric drum, etc. According to the layout form, it is divided into horizontal conveying, inclined conveying and turning conveying.

Size specifications: The inner width of the roller conveyor is specified by the customer and can be made according to customer requirements. The standard turning radius of the turning line is 300, 600, 900, 1200mm, etc., and other special specifications can also be used according to customer needs. The diameters of the rollers used in the straight rollers are 38, 50, 60, 76, 89mm and so on. The taper of the turning drum will be designed according to the weight, overall dimensions, and linear speed of the conveying object.

Frame material: carbon steel sprayed plastic, stainless steel, and aluminum profile.

Power mode: geared motor drive, electric drum drive and other forms.

Transmission mode: single sprocket, double sprocket, O-belt, flat friction transmission belt, timing belt, etc.

Speed regulation mode: frequency conversion speed regulation, steeples speed change, etc.

Equipment characteristics: It is easy to connect and transition between roller conveyors. Multiple roller lines and other conveying equipment or special machines can be used to form a complex logistics conveying system and a split and confluence system to complete various process needs. The accumulation roller can be used to realize the accumulation and transportation of materials. The roller conveyor has a simple structure, high reliability, and convenient use and maintenance. The power roller line considers the tensile strength of the chain, and the longest single line length generally does not exceed 10 meters.

For customized roller conveyor, please call or confirm the following technical parameters:
1. The length, width and height of the conveyed object;
2. The weight of each conveying unit;
3. The bottom condition of the conveyed material;
4. Whether there are special working environment requirements (such as: humidity, high temperature, influence of chemicals, etc.)
5. The conveyor is of unpowered type or motor driven type.
To ensure that the goods can be transported smoothly, at least three rollers must be in contact with the transported object at any point in time. Trays should be added to transport soft-bag packages when necessary.

Choice of roller
1. Selection of the length of the roller:
For goods with different widths, you should choose a roller with a suitable width. In general, use "transported object +50mm".
2. The wall thickness and shaft diameter selection of the drum:
According to the weight of the conveyed material, it is evenly distributed to the rollers in contact, and the required load-bearing capacity of each roller is calculated to determine the wall thickness and shaft diameter of the roller.
3. Roller material and surface treatment
According to the different conveying environment, determine the material and surface treatment (carbon steel galvanized, stainless steel, blackened or coated) of the drum.
4. Choose the installation method of the roller:
According to the specific requirements of the overall conveyor, choose the installation method of the roller: spring press-in type, internal tooth shaft type, full flat tendon type, through shaft pin whole type, etc.
For the tapered roller of the curve machine, the width and taper of the rolling surface depend on the size of the goods and the turning radius.

The scope of application of roller conveyor
Roller conveyors are suitable for conveying all kinds of boxes, bags, pallets, etc., bulk materials, small items or irregular items need to be transported on pallets or in turnover boxes. It can transport a single piece of material with a large weight or bear a large impact load. It is easy to connect and filter between the roller lines. Multiple roller lines and other conveyors or special machines can be used to form a complex logistics conveying system to complete various process needs. The accumulation roller can be used to realize the accumulation and transportation of materials. The roller conveyor has a simple structure, high reliability and easy maintenance.

Repair and maintenance methods of the reduction box of the roller conveyor head
The first time it is used for about three months, drain the oil in the gearbox, clean the inside of the gearbox with diesel or gasoline, and add new lubricating oil to the middle of the observation window immediately after draining. (Pay attention to whether there is too little lubrication every month). It is enough to change the lubricating oil every year. Too much lubricating oil may cause heating of the gearbox, and excessive motor load may cause the motor protection switch to trip. Too little lubricating oil may cause the gearbox to heat up, increase the noise and the gearbox is hanged.


Quick Details
Advantages of conveyor roller
Super long service life

Super low noise

Reduced belt damage, prolong the service life of the belt for 3-5 times

Do not adhesive material

Wide working temperature range,can long-term work in between - 40 degrees - 85 degrees Celsius

Superior sealing performance. stable operation

Can application in special working environment

Energy saving and worker safety

Easy installation, reduce maintenance
conveyor roller technical parameters

No.

Performance project

Unit

Index

1

Cylindrical radial runout

mm

<=0.6

2

Axial displacement

mm

<=0.5

3

After falling off axial displacement

mm

<1.2

4

Axial load

KN

>15

5

Rotational resistance

N

<=2.5

6

Grease Type

High quality lithium base grease 2

7

Seal of sprayed water

g

There is no

8

Immersion seal ( into the water 24 hours )

g

There is no

9

Bearing seal type

Vacuum annular sealing
Universal ball ball: carbon steel ball, galvanized steel ball, bearing steel ball, steel ball, steel ball.

Universal ball is suitable for electronics, hardware, machinery, chemical, food, forest, mining, books, supermarkets, rubber and other industries. Is widely used in transmission system, feeding system, processing system, processing machinery and packaging machinery auxiliary equipment.

The universal ball conveyer is a kind of non power conveyer which carries on with the ball. Since the goods can be transported in any direction on the ball, it is called the universal ball conveyer. The conveyor is often used to transport the bottom surface smooth, smooth items, such as pallets, etc.. Not suitable for conveying uneven bottom surface (such as ordinary boxes), and soft bottom (such as cloth parcel delivery etc.). Universal ball conveyer is easy to be installed (only need to be fixed on the platform), the transmission is flexible, the performance is reliable, the maintenance is simple.

Universal table is the number of bearing force of the universal ball to a certain density fixed on the plate to form a platform, due to the universal ball rolling flexible, running on the working plate, a material box and other objects can be very flexible slip, thereby greatly reducing the labor intensity of the workers; according to different load requirements can be arbitrarily set the distribution density of the universal ball, also can choose different bearing capacity of the universal ball. Universal ball is made of carbon steel and stainless steel two kinds of material. Due to the structure of the universal table flexibility and diversity, is widely used in pipeline transportation, transition, turning etc.
We supply:
Plastic deep groove ball bearing,
Plastic thrust ball bearing,
Plastic angular contact bearing,
Plastic pillow block bearing. etc
Advantage: Wear-resisting, environmental protection, self-lubricating, absolutely electricity, no magnetic. Resistance to rust.

Introduction:
Plastic Bearings can often lead to more freedom from maintenance. Their resistance to dirt, dust and chemicals make plastic bearings a set-it-and-forget-it solution. Plastic Bearings can reduce costs up to 25%. They can be highly wear resistance, with a low coefficient of friction and can replace more expensive alternatives in many applications.

Plastic Bearings also do not typically need lubrication unless steel balls are used in combination with plastic races. Plastic bearings are designed to maintain a low coefficient of friction over the life of the bearing. Compared to steel bearings, which can become pitted and increase the coefficient of friction, plastic bearings many times last longer. And finally,

Plastic Bearings can be used in wash-down applications, salt water and harsh chemicals without compromising performance. Water can even be considered as a lubricant for plastic bearings.