Ningbo Kilomega International trade company are dealing with conveyor roller, belt conveyor and frame. Factory is located in Shangdong Province, China. We produce Chinese standard, such as TD75, DTII and DTIIA. The products are sold to Middle East, Africa, Southeast Asia, Russia and other countres.
Conveyor roller is an important component, types and large quantities. It accounts for the total cost of a conveyor 35%, to withstand more than 70% of the resistance, so the quality of roller is particularly important.
Our roller has Minimal rtating inertia, reasonable structure, reliable tightness, flexible rotating, simple dismounting, easy maintained, long operational life, etc. Also we can do as customer request.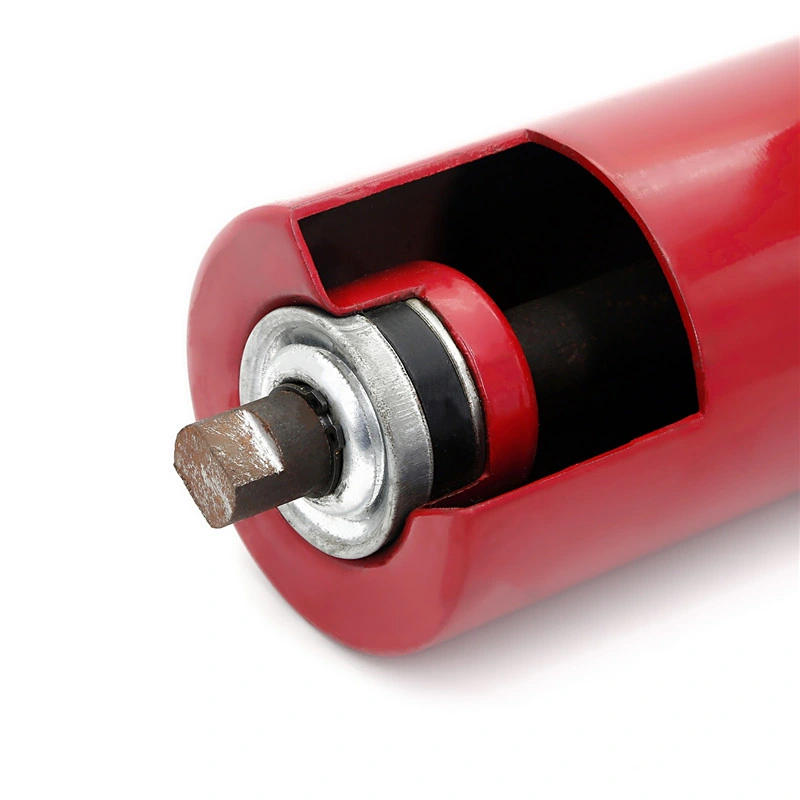 Standard Diameter
Length Scope(mm)
Bearings Type(Min-Max)
Shell Wall Thickness
mm
Inch
63.5
2 1/2
150-3500
6204
2.0mm-3.75mm
76
3
150-3500
6204 205
2.0mm-4.0mm
89
3 1/3
150-3500
6204 205
2.0mm-4.0mm
102
4
150-3500
6204 205 305
2.5mm-4.0mm
108
4 1/4
150-3500
6204 205 305 306
2.5mm-4.0mm
114
4 1/2
150-3500
6205 206 305 306
2.5mm-4.5mm
127
5
150-3500
6204 205 305 306
2.5mm-4.5mm
133
5 1/4
150-3500
6205 206 207 305 306
2.5mm-4.5mm
140
5 1/2
150-3500
6205 206 207 305 306
3.5mm-4.5mm
152
6
150-3500
6205 206 207 305 306 307 308
3.0mm-4.5mm
159
6 1/4
150-3500
6205 206 207 305 306 307 308
3.0mm-4.5mm
165
6 1/2
150-3500
6207 305 306 307 308
3.5mm-6.0mm
177.8
7
150-3500
6207 306 307308 309
3.5mm-6.0mm
190.7
7 1/2
150-3500
6207 306 307308 309
4.0mm-6.0mm
194
7 5/8
150-3500
6207 307 308 309 310
4.0mm-6.0mm
219
8 5/8
150-3500
6308 309 310
4.0mm-6.0mm