4 Ton Highland Type Double Drum Vibratory Road Rollers YZC4
Applications:
Compacting and repairing the asphalt pavement, general road base, city road, Inter-city and township road and other projects etc.The vibratory oscillatory roller is more suitable for
Compacting and repairing of bridge surface asphalt pavement which is unfit to compact by vibratory Roller.
Main Features:
1) Mechanical drive, two-speed gear .
2) Vibratory roller:Hydraulic vibration ,electroniccontrolled starting of vibration ,greating exciting force with high compacting efficiency.
Vibratory oscillatory roller:hydraulic vibration oscillation ,convert the vibration and oscillation function freely,electronic controlled delayed starting of vibration with good compaction performance.
3) Hydraulic steering,articulated frame for flecible operation.
4) Equipped with electroniccontrol pressurized water spraying system,high volume anti-corrosive water tank.
5) Equipped with imported famous brand hydraulic components with reliable performance.
6) A trailer is provided for convenient transportation.
7) Equipped with the altitude turbocharged diesel engine .
Technical Specifications:
YZC4A Vibratory Roller

YZDC4A Oscillatory Roller

Operating weight

4000

Kg

Operating weight

4100

Kg

Diameter of vibrating drum

Φ950

mm

Rolling width

1300

mm

Rolling width

1300

mm

Centrifugal moment

20.6

KN/m

Activating force

40

KN

Oscillation amplitude

0.5

mm

Vibration frequency

50

Hz

Oscillation frequency

50

Hz

Theoretical amplitude of vibration

0.5

mm

Moving speed Range I II

2.5/7.5

Km/h

Diesel engine model
Rated rotation speed
Rated power
4L88
2600
62

R/min
Kw

Overall dimensions L W H

3180×1460×2560

mm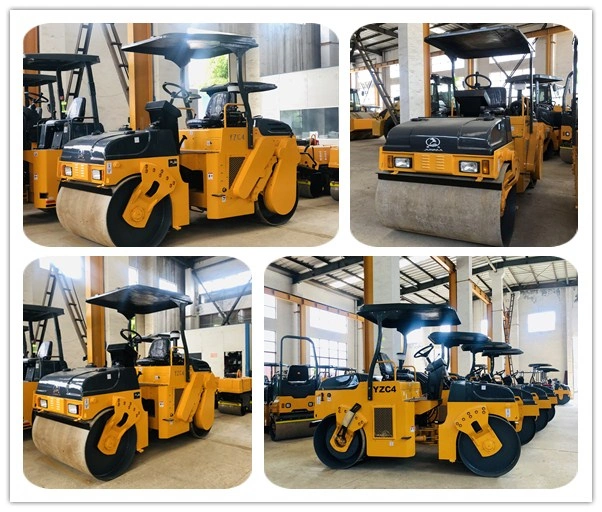 Company Information:
As one member of China Ministry of Transportation Highway Construction Association, Jiangsu Junma Road Roller Co., Ltd is located in the most prosperous Yangtze river delta - Jingjiang economic development zone in Jiangsu Province, between Shanghai and Nanjing, nearby Suzhou, Wuxi and Changzhou.
Our factory covers an area of more than 35000, with more than 350 employees. Our annual production capacity is more than 1000 units. Jiangsu Junma is brand enterprise in China specializing in manufacturing mini and medium road rollers for over 20 years.
Being an ISO 9001: 2008 certified unit, we make all hard efforts to manufacture, export, and supply the best quality products. Our company has great reputation in the industry for being quality conscious and following well defined quality control policy. We have set up a well-established and professionally managed quality control department. The department is supported by highly qualified and experienced quality analysts. They not only keep a close eye over the entire production process, but also conduct various required tests for the fine-finished products.

Our major products such as Model JMS05H, JMS08H, YZ1, YZC2 etc. Vibratory rollers are suitable for working in the narrow and limited size. YZC3, YZC3H, YZC3.5H, YZC4, YZC4.5H, YZC6, YZ6C, YZC12J, JM812HC etc. Vibratory rollers are suitable for compacting the base of road surface, especially suitable to compacting asphalt pavement, JM813H vibratory roller is suitable for compacting asphalt pavement of highway. JM816, JM818, JM820 etc. Vibratory road roller is mainly applied for compacting the foundation. YZDC4, YZDC4.5H, YZDC6, JMD806H, JMD807H, YZD6C, YZDC12J, JMD813H etc. Can be used for compacting road bed as well as road surface especially the area (such as surface of bridge) subject to vibration. Model 2YJ8/10 etc. Static road rollers is suitable for compacting the area which is not suitable for vibration; Model JM927, JM930 type roller is suitable for compacting asphalt pavement. Junma Road Rollers are sold to worldwide, such as India, Cambodia, Bangladesh, Indonesia, Serbia, Brazil, Mauritius etc, and have got good reputation from our customers.

Junma offers a wide range of maintenance solutions to help you keep your equipment running at peak performance, increase productivity, minimize downtime, lower costs and derive the maximum potential from your Junma Equipment. Our service technicians go through a rigorous training process and they are the most qualified to keep your equipment running in perfect condition.

Our vision is and always be customer focused. We constantly strive to reduce costs while improving technology to deliver reliable products at the lowest possible prices.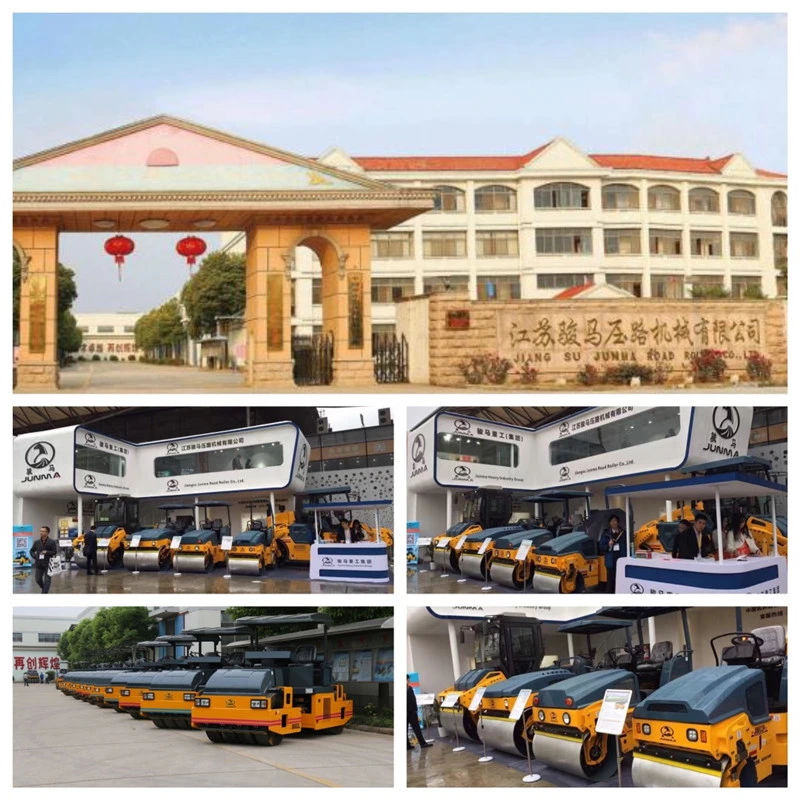 Certification: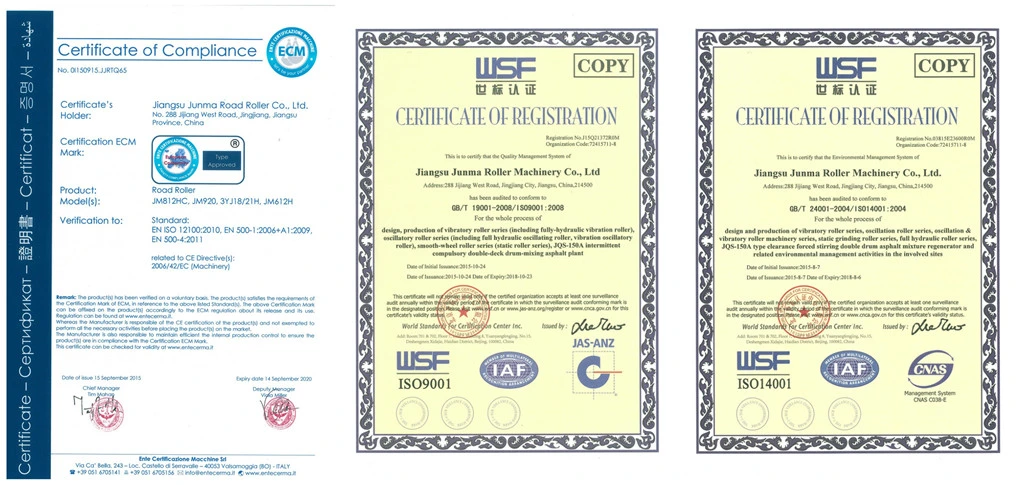 Fairs: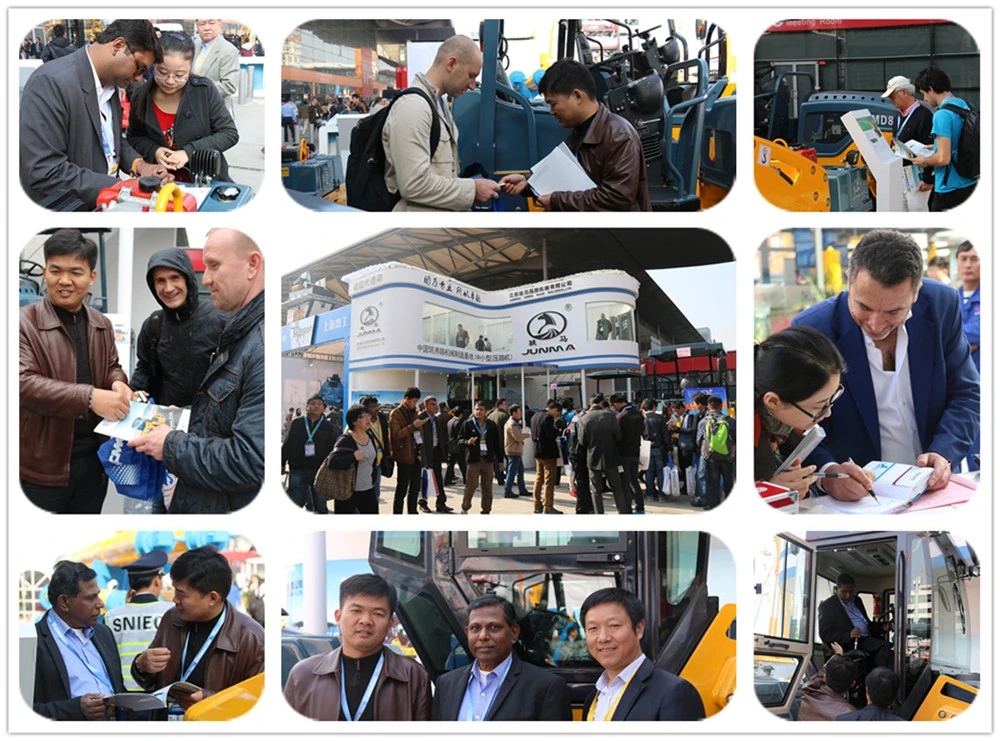 Applications: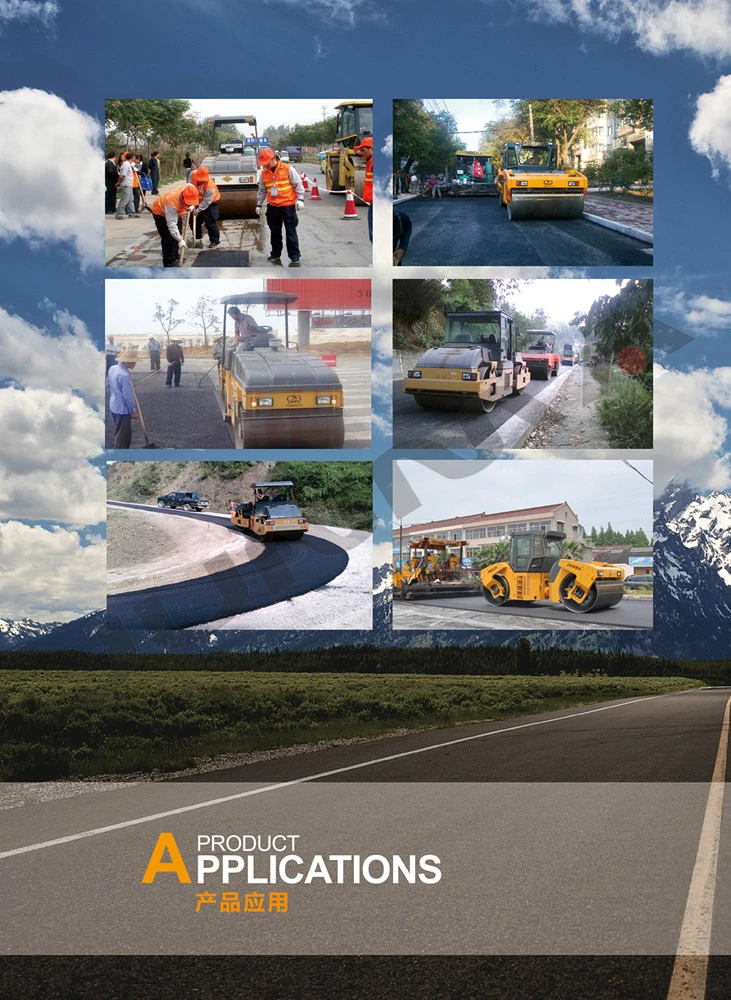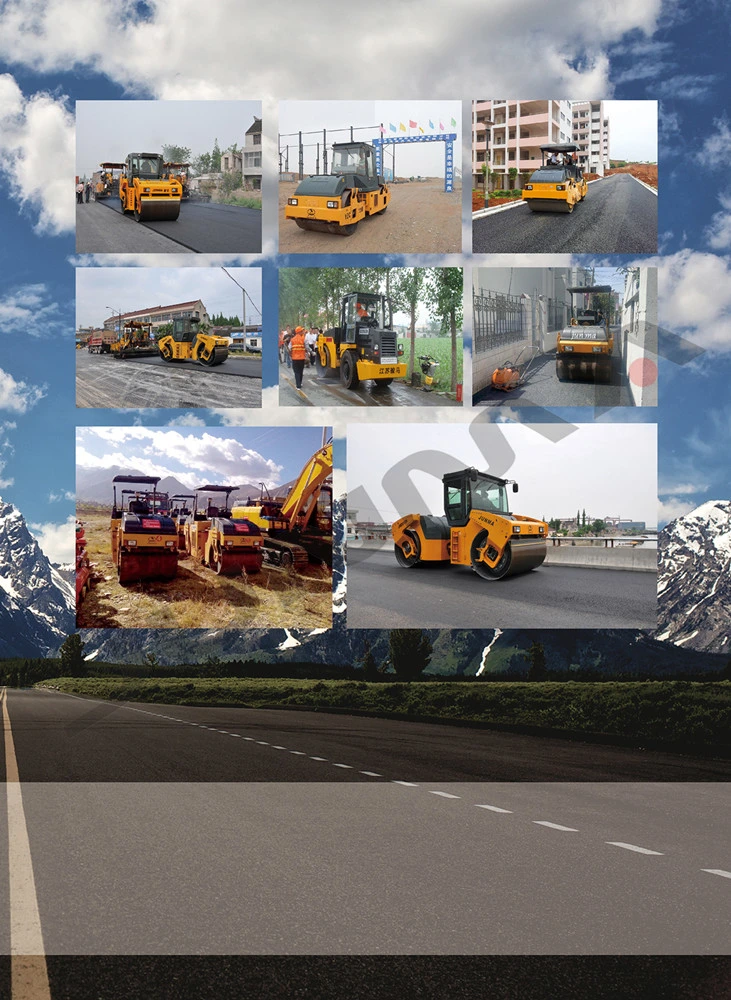 Our Services:
24 hours online service
Enquiry will be replied in 2 hours
Our company is nearby Shanghai, 2 hours by car from Shanghai and Nanjing, 1 hour by car from Wuxi, we can pick you up there.
FAQ:
1. Are u a manufacturer?
We are a professional manufacturer specializing in manufacturing road rollers for over 25 years. We supply road rollers for the wholesalers and dealers from different countries.

2. Can you do OEM?
Yes, we can. We can do OEM & ODM for all the customers with customized artworks of PDF or AI format.

3. How does your factory do regarding quality control?
Quality is priority! We always attach great importance to quality controlling from the very beginning to the very end:
1) Firstly, we have specialized QC department to control the quality, and we also accept the third official government to inspect the cargoes before delivery.
2) Secondly, we have all detailed records for nonconformity products, then we will make summary according to these records, avoid it happen again.
3) Thirdly, We do observe the relevant codes of conduct & laws from government in environment, human right aspects like no children labor, no prisoner labor and so on.

4.Know more about us and watch company video with Mobile and Pad
You can search "road roller" on "Google Play" and download.